Union Meetings
Order of Business
The Local follows a strict protocol called the Order of Business or Agenda
This protocol allows meetings to be conducted in a timely fashion by separating all issues into their respective sections.
The Order of Business is as follows:
Meeting called to order by ranking officer

Reading of the previous General Membership minutes.

Request for additional Agenda items

Report of Local Officers (Treasurer's, EVP, or Unit Rep)

Committee Reports

Membership / Organizing / Education / Equity

Women's

Legislative

Community Service / Retired Members

Budget / Auditing

By-Laws

Bargaining

Safety

Review of Old Business

New Business

Good and Welfare

Adjournment of local meeting
Executive Board / Special Request Meetings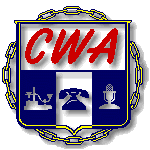 Executive Board meetings will be held at times and locations as determined by the local President.
Special meetings may be called by a majority vote of the Local Officers, or by a petition signed by 20% of the membership.
Upon receipt of the signed petition the Local Officers shall call a Special meeting to be held within ten (10) days.
The local officers will designate the location of the special meeting.
Page Last Updated: Jan 09, 2018 (13:01:00)